Steel Building, Shed, RV/Carport, and Accessory Structure Financing Options
Purchasing a new building, shed, or other accessory structure can be a large purchase and many customers look to finance thier projects.  Finding the appropriate financing can be a daunting task.  The Probuilt Structures team works hard to make the buying process as easy as possible for you! Pay by Card, Cash, Rent-to-Own, Or Traditional Financing. We do it all to make your dream become a reality!
Cash / Check /Credit Card
Conventional Financing
Rent To Own
60 - 90- 120 Days Same As Cash
Cash / Check /Credit Card
Cash, Checks, and Credit Cards are always welcome at Robin Sheds.  Contact one of our knowledgeable and friendly team members to discuss the best option for your shed purchase today.

Conventional Financing
Rent To Own
60 - 90- 120 Days Same As Cash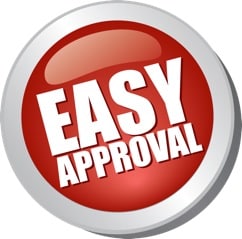 Secure Convenience: The Value of Owning a Shed with Rent-to-Own Plans
When it comes to storage solutions, the choice between renting an offsite storage facility and investing in your very own shed can be a pivotal decision. While the upfront cost of purchasing a shed through a rent-to-own plan may seem higher compared to cash purchasing, the benefits it offers in terms of convenience, accessibility, and ownership make it a compelling choice. In this sales pitch, we'll explore why having a shed on your property trumps renting an offsite storage facility, ultimately providing you with a secure haven for your belongings.
Convenience at Your Doorstep
Imagine having your storage solution just a few steps away from your home. With a shed on your property, you have instant access to your belongings whenever you need them. No more driving to a distant storage facility, navigating hallways, or dealing with access restrictions. This unparalleled convenience saves you time, and effort, and ensures that your possessions are always within arm's reach.
Ownership and Long-Term Value
While renting an offsite storage facility requires a monthly payment with no tangible return, opting for a shed on a rent-to-own plan builds ownership. With each payment, you're one step closer to full ownership of your shed. Once the plan is complete, the shed becomes yours, providing long-term value and an asset that can enhance your property's resale value.
Customization to Fit Your Needs
Unlike offsite storage units with fixed sizes, a shed on your property can be customized to perfectly match your storage requirements. You can choose the size, design, and layout, and even add shelving or compartments that suit your belongings. This customization ensures optimal utilization of space and accommodates your unique storage needs.
Cost-Efficiency Over Time
While the initial cost of a rent-to-own shed might be higher than cash purchasing, consider the cumulative costs of renting an offsite storage facility over the years. Rental fees can add up significantly, surpassing the initial investment in your own shed. With the shed paid off, you enjoy cost-efficiency over time, free from monthly rental obligations.
Protection for Your Belongings
A shed on your property provides better protection for your belongings compared to an offsite facility. You have control over security measures, climate control, and maintenance. Your valuable items stay within your care, minimizing the risk of damage or loss that can occur in external storage environments.
Tailored Storage Solutions
A shed can serve multiple purposes beyond simple storage. It can be a workshop, a gardening haven, a hobby space, or even a small home office. This versatility adds to its value, enabling you to maximize your property space and transform the shed into a personalized haven.
Investing in a shed through a rent-to-own plan might come with a slightly higher upfront cost than cash purchasing, but the convenience, ownership, customization, and long-term value it offers make it a superior choice compared to renting an offsite storage facility. With your shed on your property, you enjoy instant access, customized space, cost-efficiency over time, and the satisfaction of ownership. Make the smart choice today and bring the benefits of secure convenience right to your doorstep.
Soft Pull of your Credit

NO Credit Hit

3 Minutes or less

Know your loan potential

Save Time