Steel Buildings, Carports, and Garages in Brooksville
If you are in Brooksville, FL and planning to construct a new building, then you should consider using steel for your project. Metal buildings, carports, and garages are becoming increasingly popular in Brooksville for their durability, affordability, and versatility. There are many reasons to consider using steel for your project, and we will explore them in this article.
Looking to buy a steel building? The trickiest part is finding the top-notch metal building manufacturer and dealer. Look no further than Probuilt Structures! We've got the perfect metal building for whatever you're after, whether it's for your home, farm, office, leisure, or business needs. Our strong constructions are simply the best in Florida, built to withstand the harshest weather conditions and stand the test of time.
Click to start designing your building!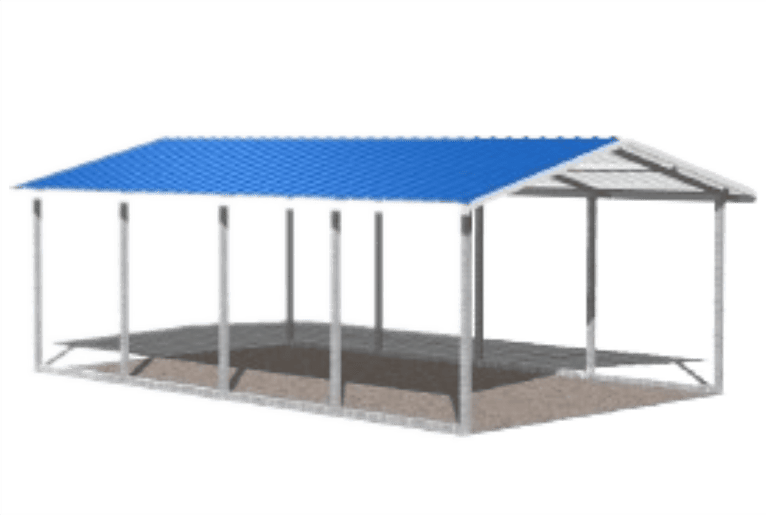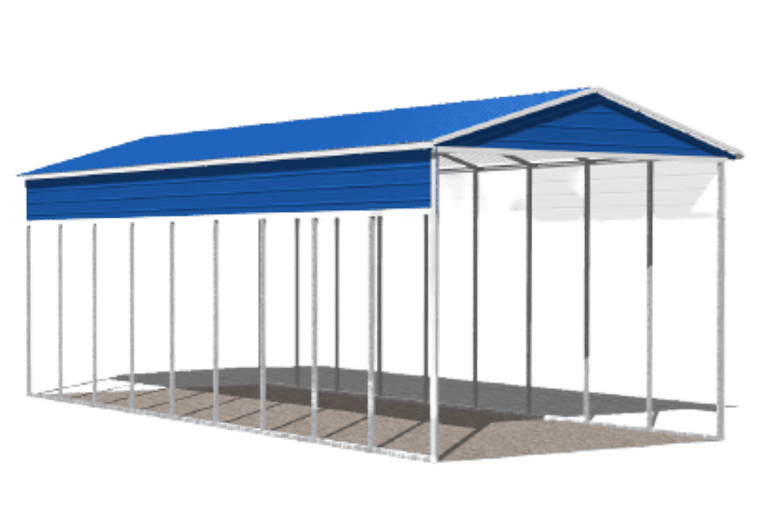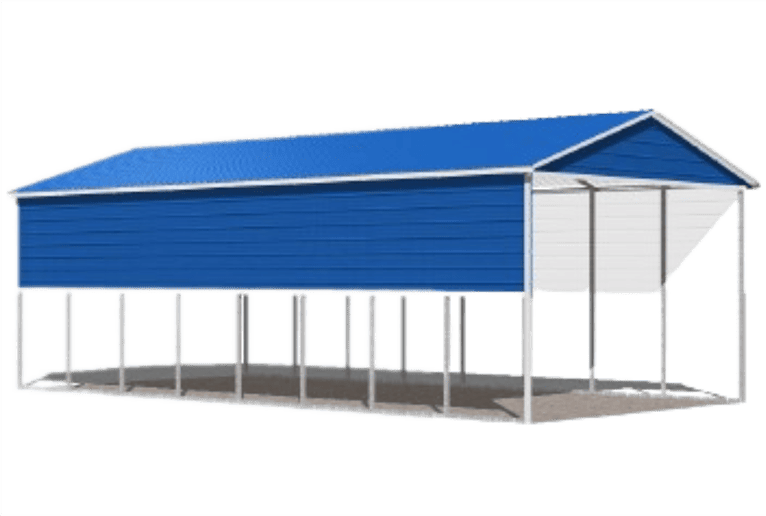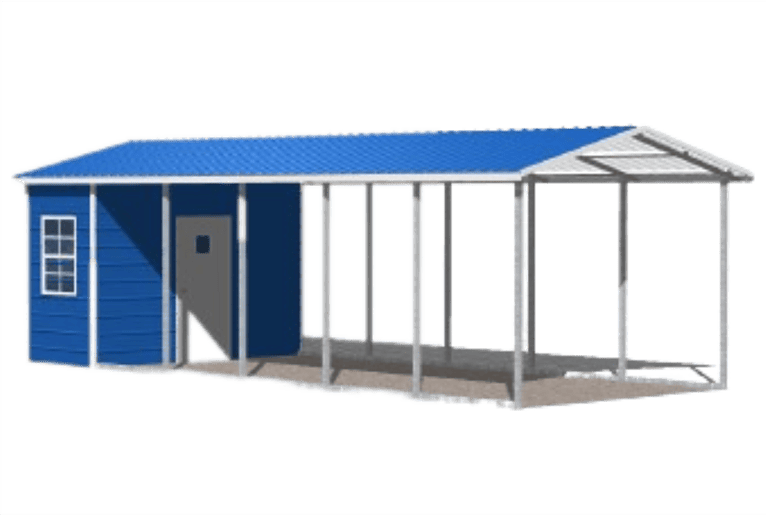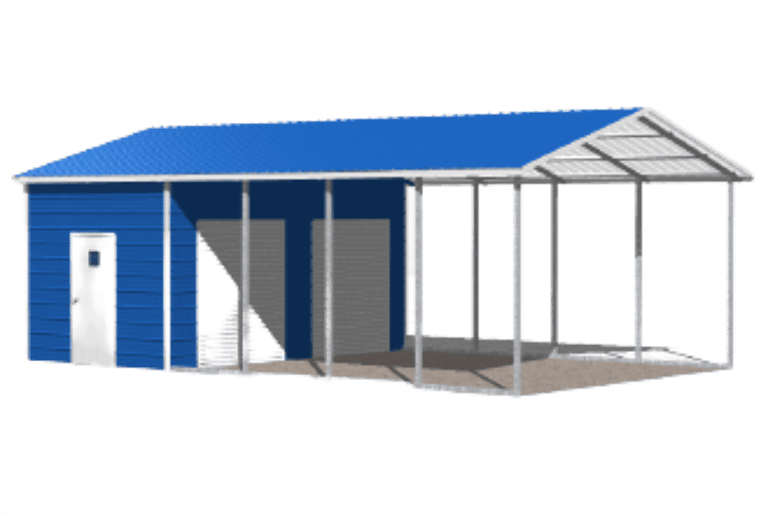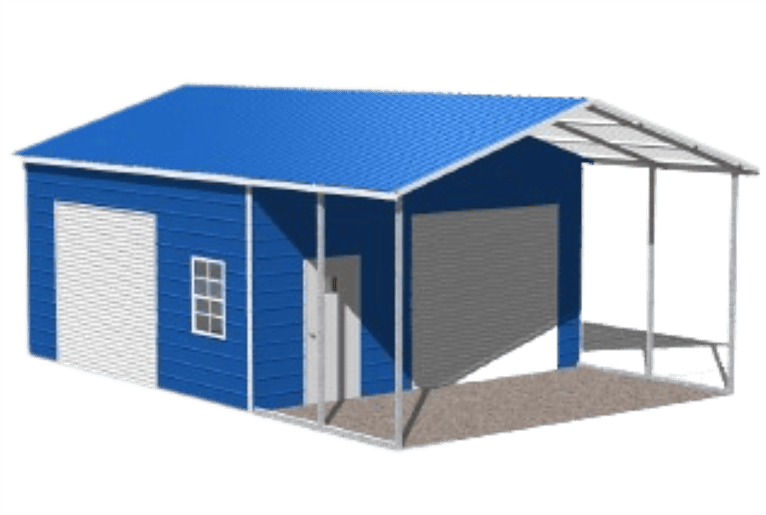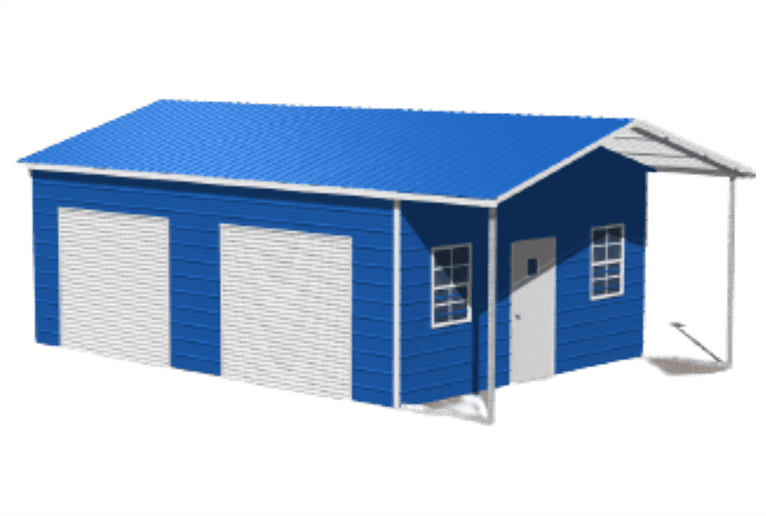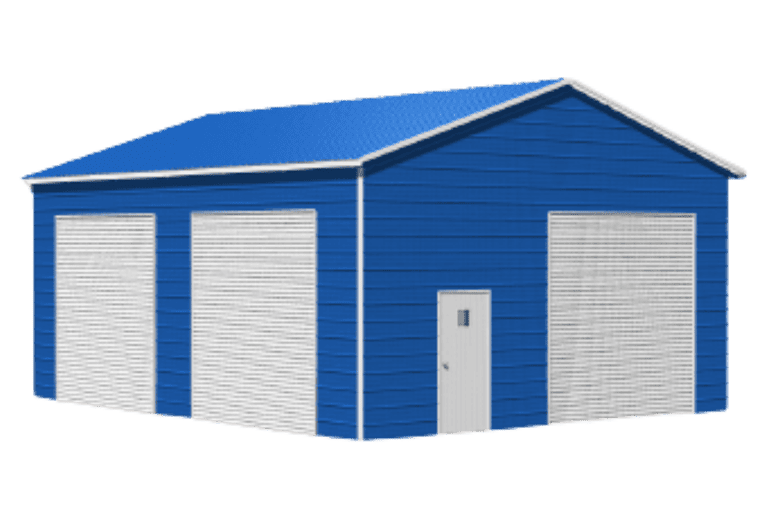 Click to start designing your building!
Click to start designing your building!
The Benefits of Steel Buildings in Brooksville, FL
When it comes to construction, there are few materials that can match the durability and affordability of steel. Here are some of the benefits of using steel for your Brooksville, FL project:
1. Durability: Steel is a durable material that can withstand harsh weather conditions, including Florida's hurricanes and tornadoes. Unlike wood or other construction materials, steel is resistant to rotting corrosion and insect damage.
2. Affordability: Steel buildings are more affordable than traditional construction methods. The cost of a premanufactured steel building is less expensive than on site wood framing.  Steel buildings take less time to construct, which translates to lower labor costs.
3. Versatility: Steel buildings can be used for a variety of purposes, including residential, commercial, and industrial applications. They can be designed to match many architectural styles, including traditional and contemporary designs.
4. Sustainability: Steel is a sustainable material that can be recycled and reused. Combined with the proper insulation steel buildings are also energy-efficient, which can help to lower energy costs over time.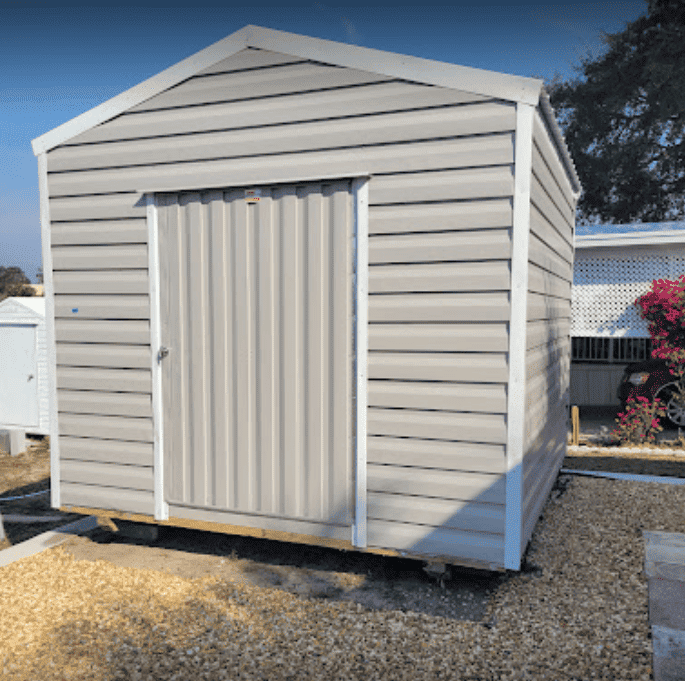 Chris McArthur
@ChrisMCA
I would highly recommend purchasing a shed from ProBuilt Structures. The shed was built as ordered and the delivery and set up was very professionally completed. Kudos to the 2 young men who delivered and set up my shed! Very professional and knowledgeable!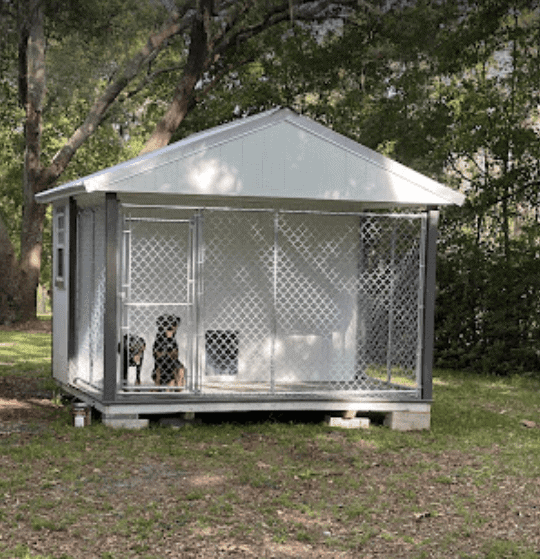 Planted Marvel
@plantedmarvel
I just wanted to say how happy I am with the service and communication of this company. Thank you so much for all your help, and AMAZING customer service. THANK YOU!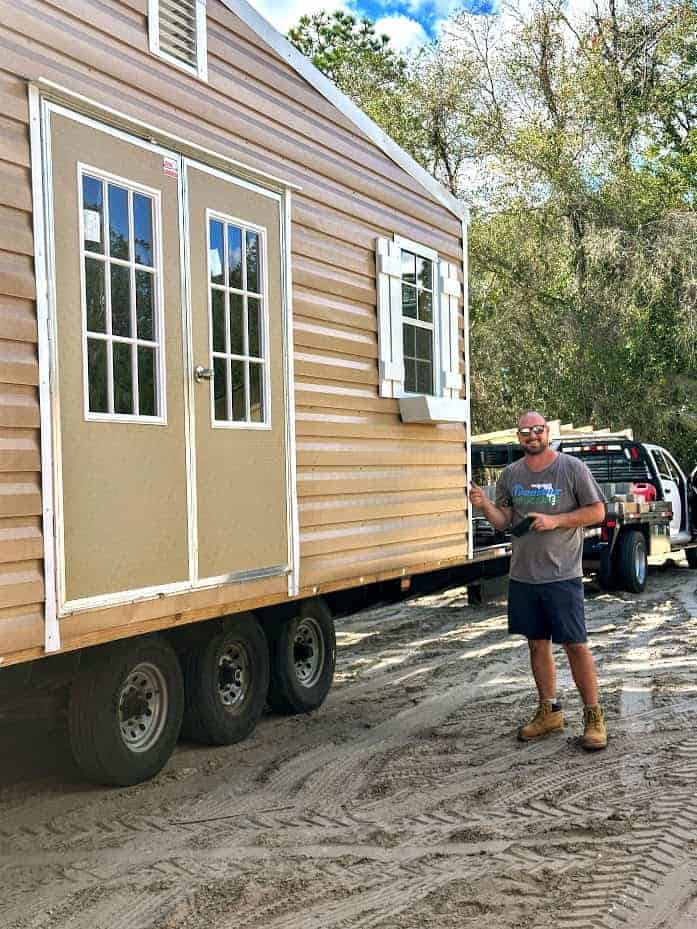 Lisa S.
@lisas.
Everyone here is excellent and does what they can to make sure you are happy! Dennis and Megan are great! And..their delivery guys are FANTASTIC!!! They take their time, make sure everything is top notch and PERFECT! Don't shop anywhere else!! Very Satisfied customers!!!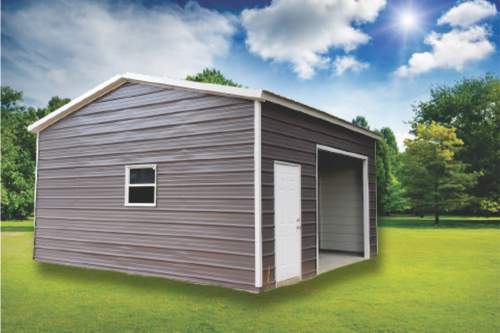 Probuilt Structures: Your Top Choice for Brooksville Metal Building Projects
Planning a building project in Brooksville, Florida? Then look no further than Probuilt Structures. Our company boasts of years of experience in constructing different kinds of buildings, from simple backyard shops to large-scale commercial structures. Here are some reasons why we stand out from the rest:
Unmatched Experience
At Probuilt Structures, we have been in the building industry for decades. We have a wealth of experience that enables us to handle even the most complex building projects with ease. We know the ins and outs of the Hernando County Building Codes and how they affect your project. Our experience guarantees that your project will run smoothly and will remain within budget.
Impeccable Integrity
We are not telemarketing brokers that will pressure you into buying metal building materials. We are a team of construction industry professionals dedicated to meeting your building needs and ensuring the success of your project. Our honesty and transparency make us the ideal partner for your building project.
Value-Engineered Projects
At Probuilt Structures, we know that cost matters. Our extensive knowledge of steel building and years of experience in construction enable us to offer you value-engineered building solutions that will save you money. We use our expertise to bring down costs without compromising on quality or functionality, ensuring that you get the best value for your investment.
Answers to Your Building Questions
At Probuilt Structures, we pride ourselves on our excellent customer service. We understand that building projects can be complicated, and that's why we're here to help. If you have any questions regarding building in Brooksville, our team of experts is always ready to answer them. We'll explain the entire building process, from the initial quote to completion. We'll also provide you with realistic budgeting numbers for materials, concrete, and erecting. With us, you'll have a clear understanding of timelines for engineering, fabrication, and erecting of your project.
So, if you're looking for a competent and reliable partner for your Brooksville building project, Probuilt Structures is your best bet. Contact us today and let us bring your dream building to life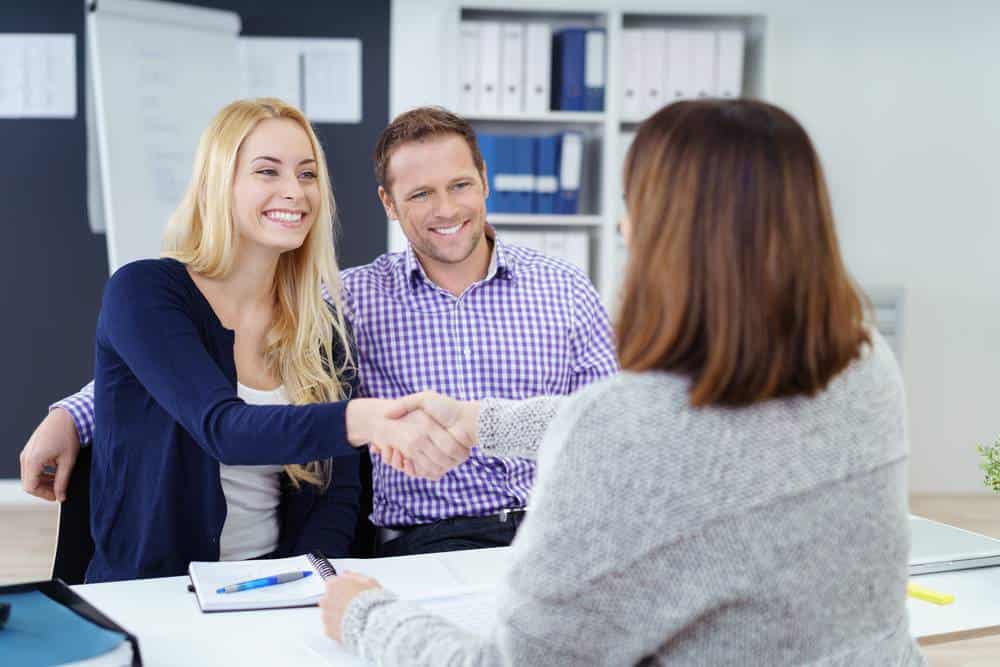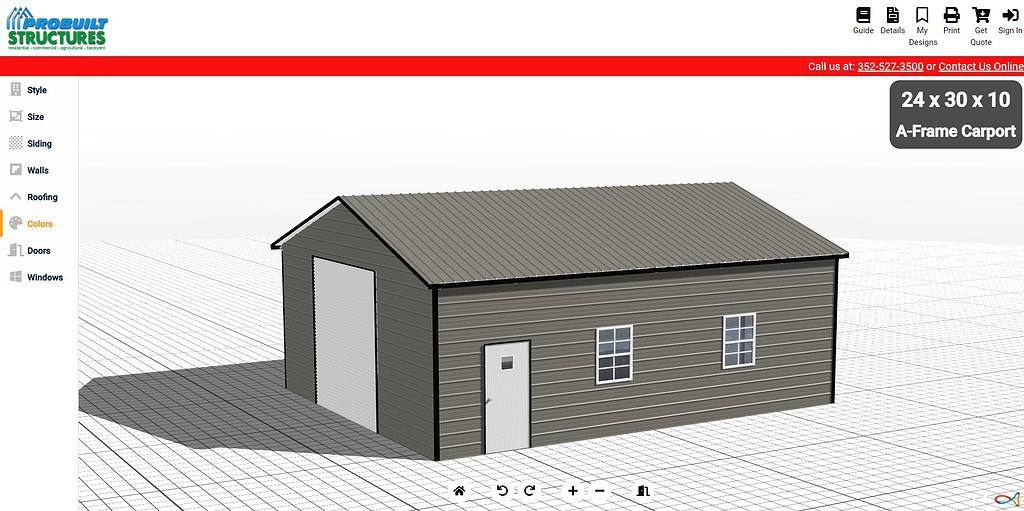 Explore our customizable options for Steel Buildings, Garages, Car/Rv Ports and more! We prioritize your satisfaction and deliver exceptional quality products. With our custom metal Buildings, your dream becomes a reality. Choose us for personalized solutions that enhance your property.
Design Online in  Real Time with a Project Manager
Convenience: Designing a building online with a project manager on your mobile phone provides the convenience of working from anywhere at any time. You are not bound by the constraints of physical meetings or office hours, allowing you to collaborate on the design at your own convenience. This flexibility is especially useful if you have a busy schedule or are located far away from the project site or the project manager's office.
Time Efficiency: By utilizing online design tools and real-time collaboration, you can save significant time in the design process. There is no need for travel time or scheduling meetings, as you can communicate directly with the project manager through digital platforms. This streamlines the decision-making process and allows for quick iterations and adjustments to the design, ultimately reducing the overall project timeline.
Cost Savings: Eliminating the need for in-person meetings can result in cost savings. You can avoid expenses associated with travel, accommodation, and potential delays caused by logistical factors. By leveraging mobile technology and online collaboration tools, you can effectively communicate your design requirements to the project manager without incurring unnecessary expenses.
Enhanced Communication: Online real-time collaboration tools enable effective and efficient communication with the project manager. You can share design ideas, provide feedback, and address any concerns or questions instantly. Visual representations and virtual walkthroughs of the building design can be shared and discussed in real time, ensuring that everyone involved has a clear understanding of the project vision. This streamlined communication process helps minimize misunderstandings and facilitates a smooth collaboration between you and the project manager.
Visual Clarity: Designing a building online using mobile technology allows for visual clarity and better understanding of the project. You can view the building design in real time, make adjustments, and instantly see the visual impact of those changes. This visual clarity helps you to better communicate your preferences and requirements to the project manager, ensuring that the final design aligns with your vision.
Accessibility to Documentation: Online collaboration platforms also provide easy access to project documentation. You can store and share important design files, contracts, permits, and other relevant documents securely in a digital format. This accessibility ensures that all stakeholders can refer to the necessary information whenever needed, without relying on physical copies or office visits.
In summary, designing a building online in real time with a steel building construction project manager on your mobile phone offers benefits such as convenience, time efficiency, cost savings, enhanced communication, visual clarity, and easy accessibility to project documentation. Leveraging mobile technology and online collaboration tools empowers you to actively participate in the design process and ensures effective communication with the project manager, regardless of physical distance or time constraints.